tckConnect 
The Third Culture Kid Connect initiative provides support to TCKs* and MKs in their transition to life in Canada after high school, recognizing that many of them come "home" to a Canada that is unfamiliar and sometimes puzzling after having grown up in another culture.  tckConnect offers orientation-to-Canada help and seeks to network TCKs through hosting various events, international pot-lucks and other community-building opportunities.  
If you are a TCK in Calgary, we would love to meet you!  Contact us.
---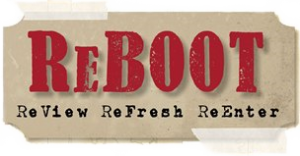 ReBoot is a re-entry camp for MKs who have graduated from high school and are transitioning to life in Canada. The Jaffray Centre partners with the Canadian MK Network to host ReBoot at Ambrose University.
Click here to read more.  Or here!
ReBoot 2017 will be held at Ambrose University from August 5-12, 2017.  More details and registration information can be found here.
---
*What is a TCK, you ask?  "A third culture kid is an individual who, having spent a significant part of their developmental years in a culture other than their parents' home culture, develops a sense of relationship to all of the cultures, while not having full ownership in any.  Elements from each culture are incorporated into the life experience, but the sense of belonging is in relationship to others of similar experience."   (from Third Culture Kids: The Experience of Growing Up Among Worlds by David C. Pollack and Ruth Van Reken, at Interaction International.org)
Questions? Contact us at jaffray@ambrose.edu