newComers
The world is coming to us!  Every year, approximately a quarter of a million immigrants come to Canada, one of the few countries in the world where attitudes toward immigration have remained generally positive over the past 15 years (OttawaCitizen.com).  The Jaffray initiative newCanadians seeks to provide training and support both to new immigrants as well as to Canadians who want to assist these newcomers.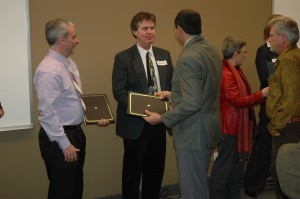 Newcomers to Canada often come with education and experience, yet face barriers to employment here because of their lack of Canadian experience.  In 2009-2010 the Jaffray Centre partnered with the Calgary Centre for Newcomers, in partnership with Ambrose University's Business Department, to offer financial accounting courses for immigrants to assist them in understanding Canadian accounting principles, practices and processes.  Successful completion allowed students to apply for recognition of these classes towards a Certified General Account certificate with CGA Canada.
Questions about newComers?  Contact us.
---
Welcoming Immigrants: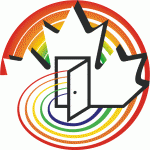 Thinking about connecting with newcomers to Canada?  Even if you missed our seminar on Welcoming Immigrants you can still access the ESL curriculum developed by Patricia Love.  Patricia is Pastor of Intercultural Ministry at Foothills Alliance Church in Calgary, and has many insights and experience in finding ways to purposefully assist New Canadians in settlement and spiritual growth.  Some of the topics covered in the seminar included:
an account of the initial research and basis for Intercultural Ministries at Foothills
an explanation of the Foothills Alliance Church Intercultural Ministries model
a description of settlement classes as well as spiritual programming
an analysis of challenges and benefits
an exploration of resources for settlement and spiritual programming
Employment Classes, Citizenship Test Prep Classes, ESL Classes and the key class that bridges between settlement programs and spiritual programs.
Love New Canadians is a ministry that equips local churches to serve new Canadians in their neighbourhoods and to be intentionally welcoming for immigrants.  Check out this great new resource! (lovenewcanadians.ca)
Click here to see a list of available curriculum.