keeperCare – Jaffray Vocational Resilience Network
keeperCare is a Vocational Resilience Network of the Jaffray Centre that brings people together around issues that international workers face as they serve in an increasingly challenging world. The new normal global reality calls for a more intentional examination of the issues related to service and ministry in the 21st century.  If vocational resilience and the development of a caring community for global workers (member care) is of concern to you, contact us at jaffray@ambrose.edu.
________________________________________________________________________________________________
Now available!  Intersections by Ron Brown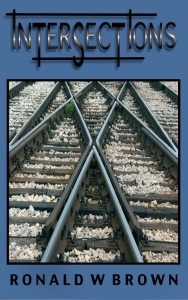 Print version: www.lulu.com   Kindle version:  www.amazon.ca
Duncan Westwood, PhD, Psychologist, Clinical Director of Expatriate Care & Development, International Health Management, Toronto  –  Anyone in the field of missions will find this a compelling memoir that intersects the reader's life with a seasoned missionary mentor, teacher and researcher.  The pragmatic and precise structure of the book immediately gives the reader freedom to dive in whichever missiological stream interests them the most.  Intersections is an informative resource that will inspire resilience in the lives of those who want to endure and be effective in their overseas mission.
Judith Wiebe, Director of Member Care, Global Ministries, CMA-Canada  –  Having worked with Ron Brown for many years, I have always admired his creativity, his passion for the Great Commission and his witty sense of humour!  So I love seeing these qualities come together in his writing.  Intersections is easy to read yet (read more)
___________________________________________________________________________________
keeperCare
Today the average global worker will likely serve in three countries during a career.  The chaos and instability of today's world often puts the international worker at risk and of necessity he will have to move on.  Many communicators of the good news are living in high alert security nations and as such live under great stress which sometimes comes with a high price tag.  Developing a theology of suffering as Marion Dicke explains, is today's new imperative for the global worker.  It is no longer a question of if but when and how will the gospel messenger (and his family) suffer for the sake of the gospel.
It is precisely this changing reality that the Jaffray Vocational Resilience Network (keeperCare) seeks to network.   keeperCare recognizes that the 21st century world in which we live and serve is radically different than that of my father who travelled by boat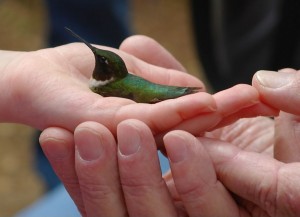 from Australia to the Belgian Congo via France in the 1940s.  Sociologists Daniel Moyniham (Pandemonium), Samuel Huntington (The Clash of Civilizations) and Robert Kaplan (The Coming Anarchy) all paint the current reality in very pessimistic terms.  This new normal of global reality is what has prompted the Jaffray Centre to develop keeperCare as a means of bringing people together to examine the implications of this context for our service and ministry in the 21st century.  Most workers in today's global context will come to experience in suffering the keeper side of God as in obedience they live out the Great Commission with this promise, "I will be with you as you do this, day after day after day, right up to the end of the age" (Matthew 28:20b, The Message) and "The Lord is your keeper; the Lord is your shade on your right hand" (Psalm 121:5).
To read more click here
______________________________________________________________________________________________________
keeperCare Symposium 2014 – June 13-14
Caring for TCKs/MKs
keeperCare 2014  was a collaborative effort, with the Jaffray Centre partnering with the Canadian MK Network.  The focus was on caring for Third Culture Kids/ Missionary Kids, looking at current resources, hearing from and interacting with member care personnel, parents and TCKs. Many of the sessions were video-recorded and are available to watch online; contact us here for further information.

Featured speakers included

Dr. Jackie Stinton, TCK, Calgary psychologist

Becky Matchullis, TCK, expat family resiliency coach

Kathy Klassen, TCK, Pastor of Adult Discipleship

Donna Frentz, mom of TCKs, Associate VP of Global Ministries, C&MA Canada

TCK Panel Discussion

First-hand accounts: "My Story", with Mark Maxwell, President of Prairie Bible Institute, and others

Questions?  Click here to contact us. ______________________________________________________________________________________________________
Jaffray Convener
Dr. Ron Brown
Sessional Faculty—Ambrose
Jaffray Vocational Resilience Specialist—Jaffray Centre
150 Ambrose Circle SW
Calgary, AB. T3H 0L5
Canada
403.265.7900 ext212
ronbrown@ambrose.edu