firstPeoples – Institute for Indigenous Research (IIR)

The Institute for Indigenous Research (firstPeoples) provides a forum in which to engage in a variety of initiatives that includes the research and study of Indigenous Peoples in North America and around the world.
The firstPeoples initiative seeks to create a body of research that assists Indigenous peoples around the world to reflect with greater understanding on the culture and traditions of their people.  The IIR seeks to do this by:
encouraging the Indigenous community to develop and to articulate an Aboriginal perspective on theology and practice.
facilitating the development and implementation of Indigenous learning styles and world views through the development of a body of written work that addresses biblical, theological, and ethical issues from the Indigenous perspective.
seeking to facilitate the creation of a written theological foundation for the development of new paradigms to reach local Indigenous people with the Good News of Jesus; and the contextualization of the Good News in Indigenous communities.
developing theological partnerships with other cultural communities of faith which will ensure the voice of Jesus is heard and will ensure biblical orthodoxy in all things.
providing genuine dialogue with the historical traditions of Christianity that value the written and living resources encompassed in these traditions.
Jaffray Convener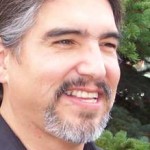 Ray Aldred, PhD. (cand.) Director
firstPeoples Network
Jaffray Centre at Ambrose University College & Seminary
150 Ambrose Circle SW
Calgary, AB. T3H 0L5  Canada                                        403-410-2000                                                                             raldred@ambrose.edu
Reverend Ray Aldred is status Cree. Born in Northern Alberta, he now resides with his wife and son in Calgary, Alberta, Canada. Ray is the Assistant Professor of Theology at Ambrose Seminary in Calgary, Alberta. Also, he continues to work with My People International to develop indigenous leadership. He is the former Director for the First Nations Alliance Churches of Canada where he worked to encourage pastors ministering to aboriginal people. Ray has also had the privilege of addressing several college conferences and meetings related to cross-cultural ministry.