What does worship in heaven sound like?  We do know that there are people from every tribe, nation and language.  So I have a good idea.
This past summer my inSight intercultural internship placement was at the International Evangelical Churchin the capital of Ethiopia, Addis Ababa.  As the African Union headquarters in based in Addis Ababa and only a few hundred meters from the church there are diplomats and entrepreneurs from almost every nation in the city.  Every Sunday we worshipped with people from at least 50 different nationalities.  I heard almost every possible English accent.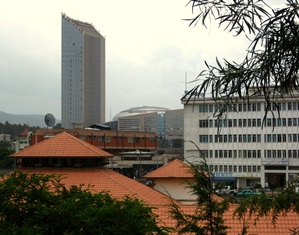 What was my role for the summer?  To develop a small group program and train future leaders for this multi-cultural church.  It was a privilege to meet with future leaders in small groups throughout the week to interact with them as we modelled what a multi-ethnic small group could look like.  Did the Apostle Paul envision these small groups when he started his ministry to the Gentiles?
Even though there are many nationalities present the majority of the congregation is Ethiopian.  Ethiopian Christians operate this non-denominational church which they see as their ministry to reach the nations. They put up with a lot from us who come through.  Pastor G became a good friend.  He is an Ethiopian pastor who has been with the church since the beginning.  He poured his time and energy into me knowing that I would be leaving after only a few short months.  I certainly received more than I contributed.  What an honour!
What did I learn?  Enough to know that the greater Ethiopian evangelical church is operating on its own.  They still request teachers for academic Biblical and Theological training of their future leaders.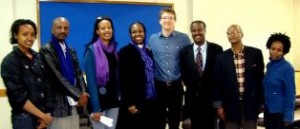 I learned that there are 86 languages in the country and over half still do not have Bibles in their mother-tongue.  There is still much work to be done in compassion ministries as Ethiopia is still listed near the bottom for development. There are as many opportunities as there are needs, but not in what we would consider to be "traditional missions".